TrustedLand's real ones are taking part again!
On the 11th March, we're taking part in the LandAid Virtual SleepOut to raise money to help support young people who are homeless.
KA-A Architects, Pegasus, Tisserin Engineers, Gunn Associates, Pinstone Group, the Home Staging Association and the TrustedLand team have all piled in to help this much-needed effort.
The Covid-19 crisis has had an immense effect on all of us, on our daily lives, our businesses, our sense of security. The impact of the pandemic can be felt even more acutely by young people facing homelessness.
In London the number of young people sleeping rough on the streets has risen by 47% since the start of the pandemic. Young people facing homelessness need our support more than ever.
LandAid bring the property industry together to support charities delivering life-changing services for young people who are or have been homeless, or who are at risk of homelessness in the future.
Your donation will help ensure that young people are brought in from the cold this Winter.
Please help TrustedLand Members support this amazing cause! 
Thank you to our Sponsors Michael Streets Planning Insight Mel Griffin
Aureum Finance
Tariq Mubarak.com Stratstone Developments Lisha Harry Nugent Simple Works Richard Peutherer Mark Bage Nic Rumsey Eva Harrington Griffin Prasad Coaching Ltd Sukh Jeremy Leaf Kevin Mcmahon Raybridge Corporation Limited Sav Group Dominic Grace Town Quay Developments Ltd Blandy & Blandy Farrer Huxley Limited Ms Team David D Mandy Midas Remin Andrew Meader Alai Yohannes Will Ashurst Mr Nigel Bennett Hap Gill Richard@richardwombwell.com T&l Gbolade Neil & Sarah Collective Works Andrew Cherry Sunny Patel Corbett & Tasker Adam Stiles Anonymous Iain Gray Julie Adelaide Jas Bhalla Michael Chittenden Modularize Ltd Adie & Nic Anonymous James Emmott Your Pals At Variant Office Fiona Clark Andrew De Silva Thor Tina Patel - Formed Architects
Shelley Richard Loren Diana Griffin Ro Sharma Peter Webb Adop Guarda Ltd Andrew De Silva Daniel Beaumont Sara Maffei
Keith P Geoff And Bernie Williams Nath B Paul Belcher Eleanor And Team At Etla Malcolm Mcphail Ian & Margaret Claire Hackney
Rider Stirland Architects John East John & Merrilyn Dracass Anonymous Javed Laher
Fisher Cheng Greg Jones
John O'hora Eleanor And Stephen Elsie Owusu Architects Ltd Oliver Dudley In5 Group Nicholas Broadley Ebenezer Adenmosun Caroline Chris Parker Eloise Allsop Constructing Excellence Croydon Club Kaaren Wilson Anonymous Lottie & Sophie James Newton Thomas-mcbrien Architects Nimtim Architects Keji Malik Aart Koning Annie Mcdermott Chris Standen Hannah Nick Wood Anne & Danny Malone Marlon F
Brady Bunch Naughty Nortons
Robert Marchant Tim And Judith Hodges Graham Meader Rob Whitlock Chris Bain Tope Esho Ania Blocher Norman Taylor Sam Potter Kelly Harrison
Chris Thomspon The Holsons Darren & Kate Sarah Ruthven Tony Dicarlo Adekunle Awodele Al Scott Brigitte Clements Elisabeth Piveteau Roger Sturdy Rhys Cannon Jamie Mayers Chris Harman Dave Johnston & Cath Johnston Robert Banks Nathaniel Mcmahon Chris Thompson Dave Rayment Margareth Brixi Toby Moss Anonymous
Michelle Richardson Leon Philip Juma
Lexical Llama El And Tomo Christine Fisher
Longridge Family Elsa Gavriil Chen Ling Jemima Murray Duane Richards Sara Sweeney Adam Atraktzi Elizabeth Dolan Derek Clarke James Dickinson Chris Newnham Tim Dracass Julia Nicholls Robert King Fi And The Boys X Fletcher And Mommy Jo Mcwattie Katharine Glass Vg Kelvin Niall Callanan Kirsten Rob Moran
Clive Bozzard-hill Klh Uk Ltd
Adam Sturdy Linda Arthur Arthur N Suraj De Silva Gavriel Merkado Suresh Sathiaraj Nadia Italiano Sarah Wilkinson Maggie Johnson Doug Pete, Ruth And The Boys Zohra Chiheb Gesa Louisa Franks Louisa, Kenny, Hamish And Margot James & Alice Megan Ebanks Anonymous Paul Kelly
Woods Family Luan Deda Sam Lamacraft Timi Lijadu Phil Brown Osita Osadebe
Benjamin Sturdy Judith Melvin H Phil Davies Elise Pearce The Guties Cameron James Solly Jim Bailey
Westmore Property Group Anonymous John Lane Nigel & Jill Rob Douglas Cj Gibson Gavin Richmond Sarah Jane Wentzel James Bishop Hugh Mcewen Team Ramwell Will Gingell Stuart Karen Jones Liz E The Jearys Roy Kz Steven Reekie Jonathan Miller Tom Murphy Samara And Kudzai Zendera Michaela Lambert-beresford Anonymous Tom Ahthew Victoria S
Gines Meji Da Don Simon Nadine Piper George Ball Mo Ali Babs Cyrus Allen James Allan Jim Carr Josh Cardale Michael Osafo Michael Osafo Martin Hughes Ant Tomlinson Mihaela Petkova Ejiro Gbenedio Matthew Collins Dean Mccauley-bove Agenci Bobby Jewell Natasha Baum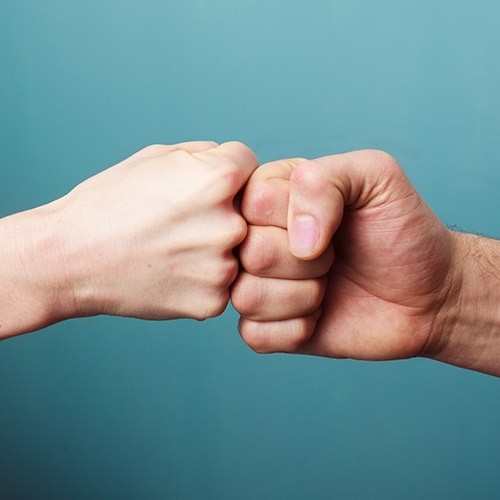 Ahmed Eltigani Lisa Sharistani Dieuwke Cappaert Steve Kennedy Margit Dave Heeley Jane Middlehurst Stu + Fili Masako Anonymous
Tom Grey Ally, Matt, Jonah And Eden Evelyn Dadzie Rebecca Thurgood Andrew Perch Mark Pellant Harry Lovell Will Wiesner Sarah Allan Funmi Amosu Wole Adejumo Mihaela Petkova Kehinde P Marvin Fihosy Michael Higgins Amy Hughes Alex Anderson Tosin Bowen-wright Anonymous Michael O'riordan Basirat Agboola Phyllis Agbo Katherine Ashley Will Strange D Anna Benoit
Joe Atkinson Steph Smith James Mortimer Paul Reeve Kwabena Owusu-agyemang Joanna Woods Rosemary Westcott Rosie Haslam Gilberto Benjamin J Austin Anonymous Graeme Blythe David Pope Mark Pett-ridge Yemi A Yemi A Graham Lamb Pablo Bertassoni Anonymous