We're taking part in SleepOut
On the 11th March, we're taking part in the LandAid Virtual SleepOut to raise money to help support young people who are homeless.
The Covid-19 crisis has had an immense effect on all of us, on our daily lives, our businesses, our sense of security. The impact of the pandemic can be felt even more acutely by young people facing homelessness.
In the West Midlands, there are 115 people sleeping rough on the streets. This is just the tip of the iceberg - hidden from view, there is a mass of hidden homelessness. There are some 8,500 young people without a secure home in the West Midlands. This is not acceptable.
Young people facing homelessness need our support more than ever.
LandAid bring the property industry together to support charities delivering life-changing services for young people who are or have been homeless, or who are at risk of homelessness in the future.
Your donation will help ensure that young people are brought in from the cold this Winter.
Thank you to our Sponsors Amber Rei Holdings Ltd Michael Fletcher
Tom Johnson Gohar Darr Anonymous Greg Lowson
Emma Emma Paul And Patricia
Frank Oxley Paula Lawlor Varinder Anonymous Dan & Di Thomas Fiona Penhallurick Anonymous Claire Law Greg Lowson David Doogan Emilie Jones Anonymous
Andrew Hornigold Linda Jones Rachel Relves Anastasia Marrinan Pauline Demel Angela Taylor Kate & Richard Jones Clare Marrinan Anonymous Avtar Jirh Alicia Foo Jonathan Coley Catherine Robins Anonymous Alun Johnson Grandma & Grandpa Riz Helena Johnson Madiha Huma Ellie Cronin
Kultar Khangura Lorraine Winston Mike Johnson Anonymous Andrew Pay Jim Richards Lesley Walker Mr Peter Johnson Peter Walker Niamh O'driscoll
Elisha Sehgal
Rita Crowe Chris Johnson Manish Gohil Shabana Dar Rose Dymock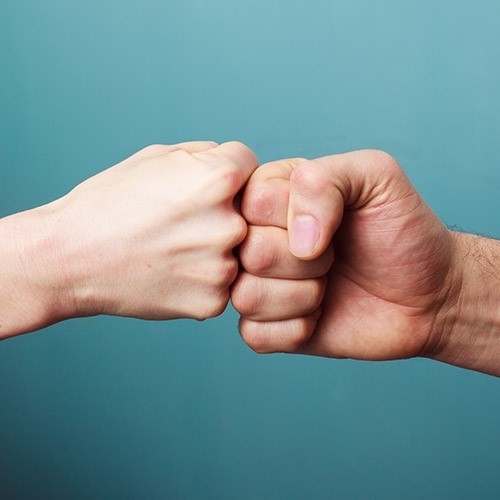 Iain Gilbey Jen Bullas Nikkita And Jeevan Jonny And Jodie
Laura Ayre Gary Parmley Shashi Ian Morgan Ian Morgan Anonymous Becky Boey Abi C
Sofie Gutteridge Liz And Steve Michael Parker Rebecca Glover Carl Scott Gary Hayes Cerys Wyn Davies Anonymous Jane Oxley Shuabe Shabudin Maqsoom Darr Alicia Foo Alicia Foo Bayan Pierre Smith Tom Eastwood John Dallow Gary Dallow Matt Fox Rhodri Johnson Amrit Tamana Lyneth Blackwall
Lynne Brett Jelena Vucetic Megan Walker & Ed Lange Gem & Dunc Elaine Harris Stephen Brown Andy Hyde Natasha Muszanskyj Anonymous Andor Szabo Aman Takhi Maria Kell Jessica Jirh Sean Elson Lucy T Anonymous Monica Heidi Slater Eileen Walker Zeshan Mrs Karen Parmley Harvey Becca Haddon
Janice Perkins Pardeep Sanghera Lisa P Alexandria Dallow Gerard Kearney
Sara And Rob Simeran Juss Jonathan Amior Alisha Jirh Lawrence Naomi Tudor Louise Wager Ruth Stead Tom Brookes Helen Berry Ed And Chloe Jo Rogers Brook Harris Grace Zoë & Daniel Navjot Minhas
Claire Wainwright Maz
Anonymous Carmel O'keeffe Robert Fi Karan Hayley Dallow Sarah Johnson Karishma Sharma Neha Gohil Anna Kaur Avi Gill Gemma Baker Priya Kukadia Verity Parmley Meg Shuhab Beth Walker
Kolilur Nicole Livesey
Kamran Ahmed Deb & Neil Anonymous Holly Turner Maxine Joyce Andrew Herring
Anonymous Kirsty Hayes Emily Beck Sue Brennan Lizzie Ward Sue Gould Sofia Littlejohn Michelle Dallow John Edwards Marie Dallow Annie May Oxley Stefan Volkmann
Nicola Kent Hannah Cripps Rebecca Stephen C And T Sharma Anonymous Sabeera Sapandeep Singh Maini-thompson Furqan Aziz
Eliza And George Dallow Tajinder Singh Javairia Dar Laura Caldwell Danielle Clifford Valerie Hayes
Mom Fiona Cameron Dawn Kirby Anonymous Peter Johnson
Abbie-louise Gilbert Amy Hardy Andrew Wilkinson Georgina Bennett Anonymous Karen Hartley
Julie Leishenring Michael Dallow Michael Nguyen Sarah Alton Declan Kearney Ruth Donna Walker
Chris Naylor Sarah Campey Kate Marrs Nicola Cresswell Nicola Cresswell
Gursh Chana Matt & Amy Mr Matthew Leydon Rachel Beamish Ruth Heslop Susan Wilkinson Sheila Homer Richard Dooley Hazel, Ian, Alan Raam Hargun Georgina, Damien & Teddy Roisin Flatman Teresa Biddell Isabelle Bevan
Danielle Khier Jess James Trish Embley Annette Smith
Annette Smith Annette Smith Fazan Darr Amy M Anonymous Paul Kearney
Sue Chaplin Mercedes Malloy Laura Turner Anonymous Clubbercise Birmingham With Claire
Angie Weaver Hayley Chapple Anonymous Jade Hartley Rachel Puzzo Stephen Wheeler Steff Swain Steff Swain Vin Sehdev